We have equipped our traveling column milling machine with computer terminals and 55-inch screens and have taken the next step towards holistic networking of our machines. 
Another step towards industry 4.0
In 2019, the company Mayer Stahl und – Apparatebau decided to develop further in the area of digitalization and paperless working. Together with the company COSCOM Computer GmbH a concept was developed and implemented. One goal was to network every travelling column milling machine with the company drive. Information such as drawings, clamping plans, milling simulations and tool data for production orders are thus provided digitally to the cutting machine operator directly at the machine. The company COSCOM Computer GmbH provides the module "Infopoint" for this purpose. This module bundles information and presents it in a user-friendly way. The collected information is then processed and displayed on 55-inch screens.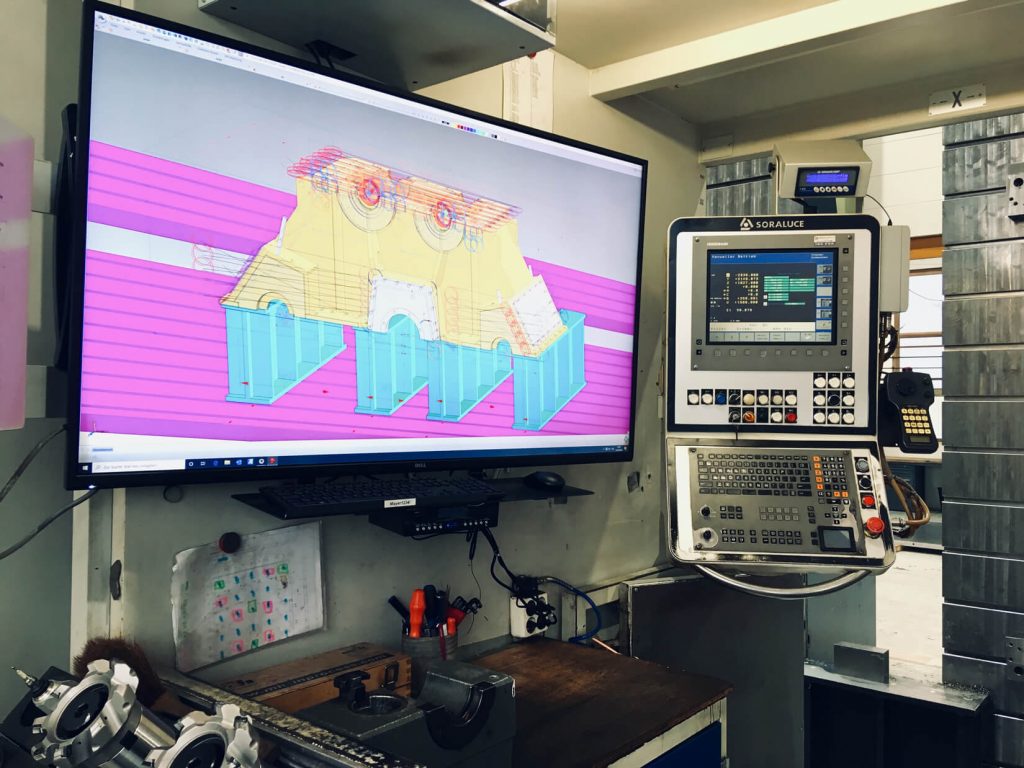 The large screens offer an optimal view for everyone and allow fast and uncomplicated work. At Mayer Stahl und – Apparatebau, the classic paper drawing is a thing of the past, and the company is looking digitally into the future.
More about our BIMATEC SORALUCE moving column milling and drilling center FS 18000 in view of the major project Industry 4.0, you can read in our article, Industry 4.0 the processing of large components & welded constructions.