Mayer presents: Domino Ax350i
- incl. new product video
With the precise inkjet printing technology of the Domino Ax350i inkjet printer, your pots are printed fully automatically with the relevant plant passport and/or your logo. All our Mayer machines and conveyor belts are matched to the Domino Ax350i and it integrates seamlessly with existing production lines.
The printed EAN codes on the pots are checked directly after the printing process by our in-house developed camera system. Pots with faulty codes, which would not be scannable in future sales, are thus immediately reported and can be sorted out. For our customers, this means even greater efficiency, an expanded range of services and even more options for the ongoing automation of your horticultural business.
Founded in 1978, Domino Printing Sciences has built a global reputation for the design and manufacture of coding, marking and printing technologies. We are very pleased to announce our successful partnership with Domino Deutschland GmbH.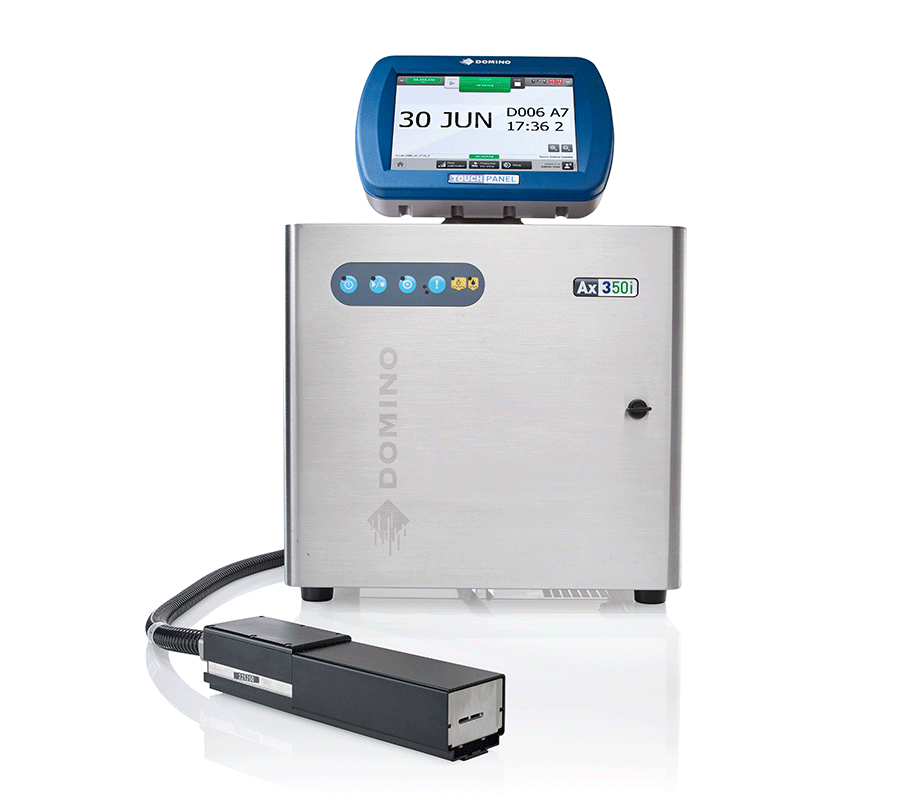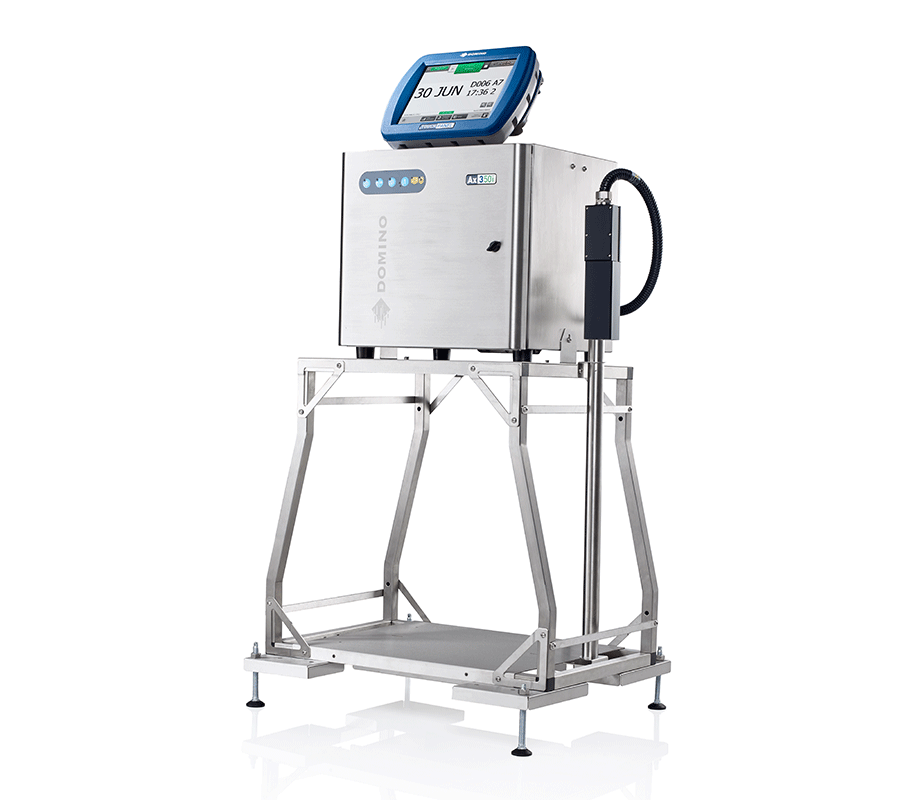 For more information about the Domino Ax350i or our Mayer machines and services, please contact your Mayer representative or send us an email to sales@mayer.de. We look forward to your inquiry! 
We are available for you – by phone, email, fax and social media. 
We support you with your individual projects 
We are happy to set up a video meeting for you via Microsoft Teams or Zoom 
Under exact observance of travel, contact and hygiene rules, we are also happy to come to you personally.
Learn more about the Domino inkjet printer Ax350i: