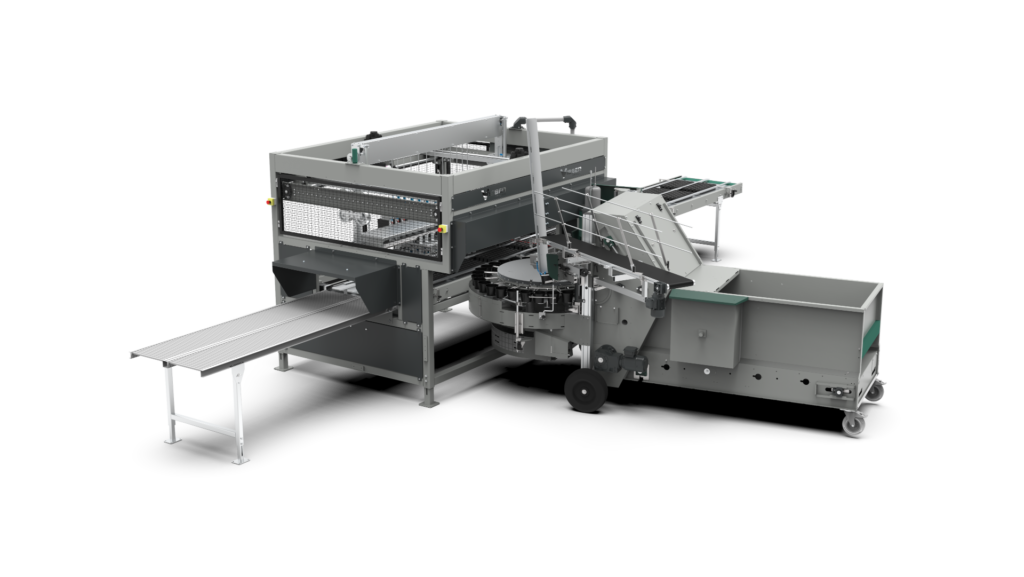 The new Visser Multi Planter – a perfect match with the Mayer TM 2400DR.
The new Visser Multi Planter is designed to plant directly on the carrousel of a Mayer TM 2400DR potting machine.
The Visser planting robot is equipped with 12 wireless grippers that can move independently. This allows it to reach maximum capacity when planting up to 4 seedlings per pot.
The Mayer TM 2400DR stands out for the wide range of pot sizes that can be used and for its top performance of up to 7,000 pots per hour.
The combination of Visser and Mayer can process a wide range of plants and achieve high capacities without unnecessary waiting times.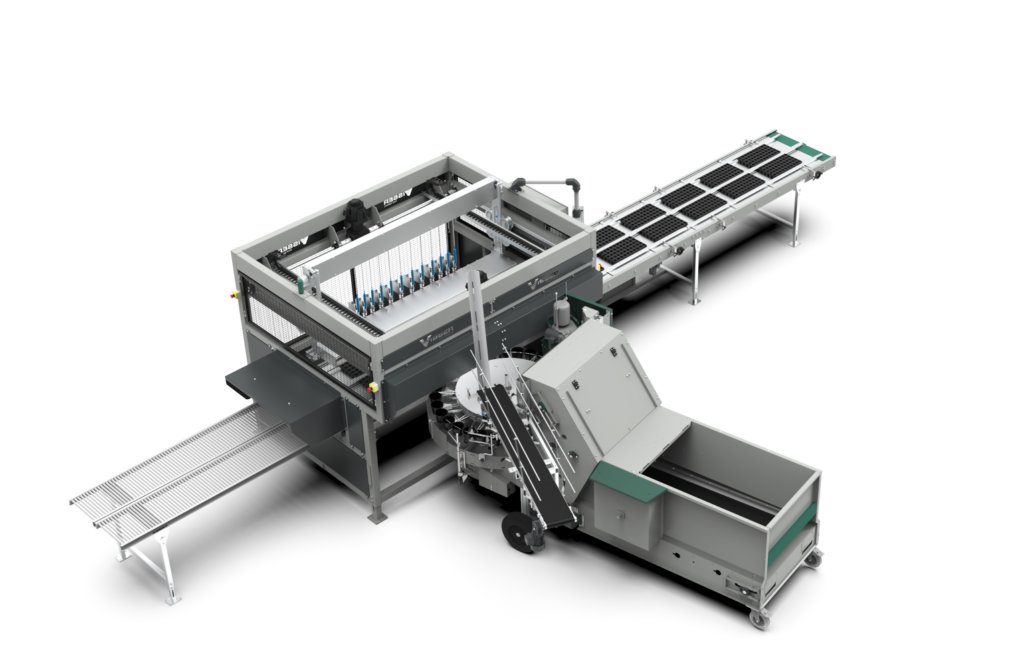 Advantages of the Visser Multi Planter at a glance:
12 wireless servo driven grippers
Planting up to 4 different plants/ colors per pot
State-of-the-art Siemens touch screen and control system
Stores up to 100 different planting combinations
The grippers have an XY movement and can thus move independently of each other 
All grippers are in motion 100% of the time 
Equipment possible with a number of 6 up to 12 grippers
Equipment selectable between one and two conveyor belts
Perfectly matched to the Mayer TM 2400DR
This powerful combination once again illustrates how the high-quality products and services of the two leading automation technology suppliers complement each other.
For further information, contact Joshua Beuk at beuk@mayer.de or Laurens Mes at L.mes@visser.eu.
Experience the Visser Multi Planter
in combination with the Mayer TM 2400DR: