We are taking another big leap towards the future. From August 15, 2019, the new measuring hall of Bometric Industrielle Messtechnik GmbH from Augsburg will be put into operation within our production halls at the Heidenheim site. This innovative cooperation between a manufacturer and a surveyor combined with the latest measuring technology will create an excellent basis for you and us for even more transparency in terms of quality, flexibility and short processing times. The foundation for this has already been completed.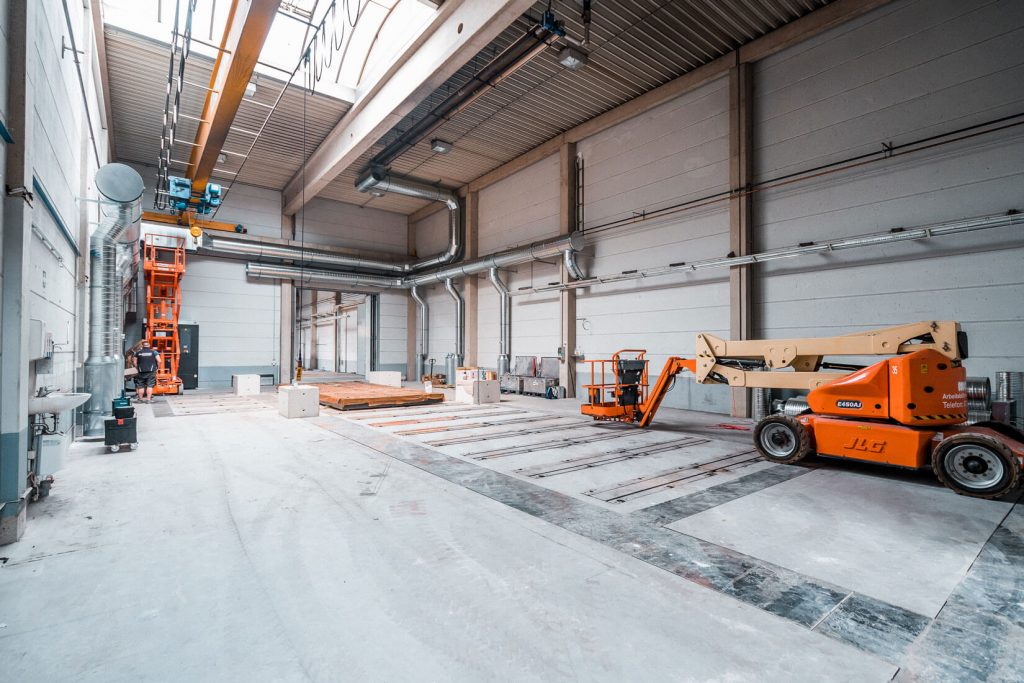 This Zeiss MMZ G large portal measuring machine is characterized in particular by its large traverse paths of 7,000 mm x 4,000 mm x 3,000 mm (L/W/H). Despite its large measuring volume, it is suitable for the inspection of complex and very precise workpieces in the µm (micrometer) range. In order to achieve the standard-compliant measuring situation of +/-1°C per day within the measuring hall, a specially adapted air conditioning system is installed. An attached intermediate hall serves for pre-tempering of the components to be measured.
In proven Zeiss quality, the machine is very durable due to its robust design and stable mechanical construction. Drives free of lateral forces prevent excessive wear. The forward-looking Zeiss VAST technology delivers highly precise results with its sensors, as calibration and scanning can be carried out quickly. In addition, the Thermofit XL key extension allows very deep bores to be measured accurately. And the Zeiss MMZ G remains intelligent. An accessible measuring range and a view of the measuring volume from all sides enable effective analysis directly on the workpiece. Due to its simplified, intelligent operation, the Zeiss MMZ G fits perfectly into our progressive future strategy. Optical collision detection and protection are further factors for uncompromising safety while maintaining the highest standards of precision and quality.
We are looking forward to a cooperative good cooperation with the company BOMETRIC.
If you would like more information about our extended measurement services and our individualized offer, please contact us directly.