Joshua Beuk has been part of our Mayer team since 1st March 2020. His area of responsibility includes the expansion of our business relations and the support of our customers in the Niederrhein region (Germany). Joshua has already been able to gain experience in the green industry during his professional career. We are very pleased that he has decided to join the Mayer Group and wish him all the best for his future tasks.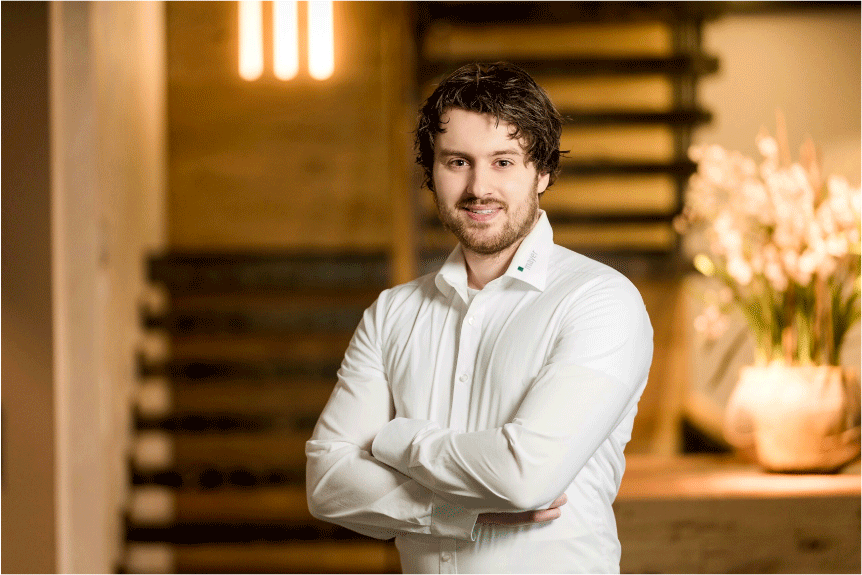 To help you get to know Joshua better, we introduce him in this blog post.
Joshua Beuk
Following his studies of business administration with the focus on automotive management, Joshua started his professional career at a manufacturer of horticultural and agricultural machinery. Through previous internships at C.J. Ruigrok & Sons Flower Wholesale in De Zilk and his previous professional experience, Joshua is familiar with the horticultural industry. Since 1st March Joshua has been working in our sales department and will be the main contact person in the Lower Rhine region for Mayer and Visser automation solutions. 
Why did you choose Mayer
I chose Mayer because I would like to take on a new challenge in a company with a historic past. Mayer is also an innovative company, where I can learn a lot.
What are your responsibilities at Mayer?
I will represent Mayer und Visser in the Lower Rhine region and, together with our Mayer Customer Center West, I will be the contact person for holistic automation solutions for commercial horticulture.
What do you enjoy most about your job?
What I particularly like is the daily contact and close cooperation with our customers. I also enjoy being able to offer customers support in the implementation of their automation projects or, if required, help with all aspects of production automation. What I also like very much is the young new team at Mayer. This shows that the company is thinking about and anticipating the future.
We are happy to have Joshua in our team and look forward to a good cooperation!