How do I set the double-sided dispenser M100 ?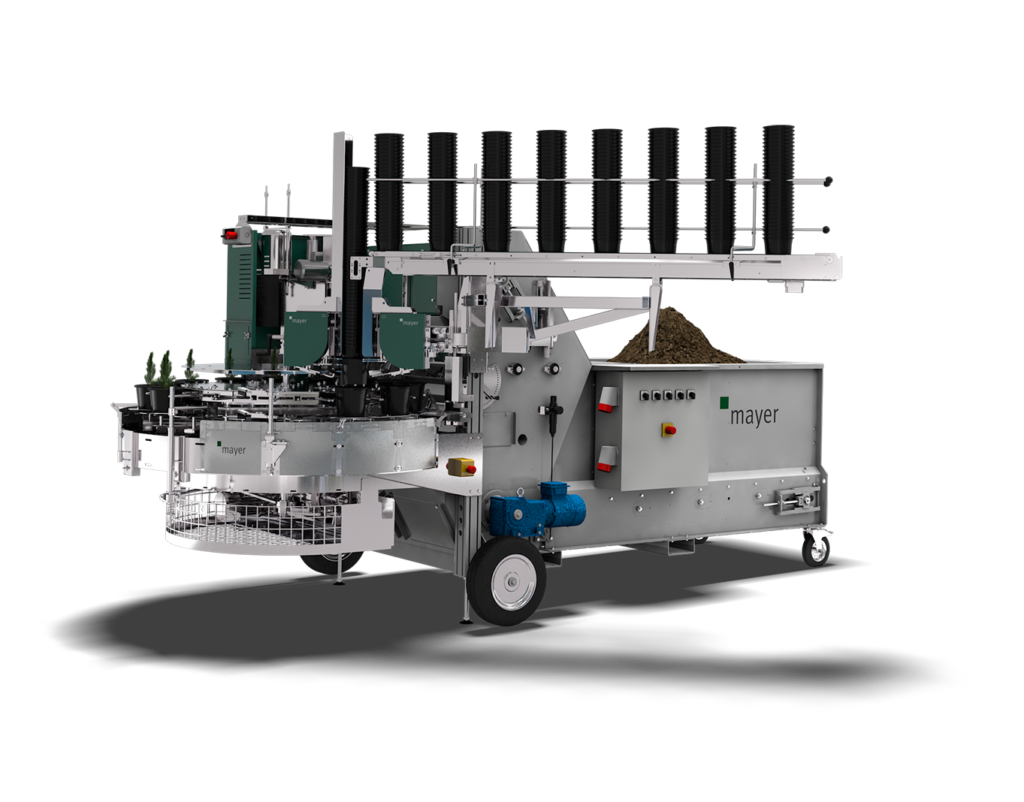 TM 2400E with double-sided dispenser M100
Our pneumatic double-sided dispenser M100 convinces with its simultaneous ejection movement from two sides. The advantages of this dispenser are evident in the use of large pots, square pots and also lightly used pots. Due to the parallel ejection, heavy or somewhat stuck pots can be better destacked and separated. This dispenser can handle round pots up to 40cm and square pots up to 28cm. Switching between two pot sizes is set within minutes. Our step-by-step instructions and the instructional video will help you with this.
The double-sided dispenser M100 is available for the following potting machines: TM 1010F, TM 2400E, TM 2432E, TM 2020F and TM 2040.
Step-by-step instructions