Presentation of the Mayer Dealer Award 2021
Presentation of the
Mayer Dealer Award 2021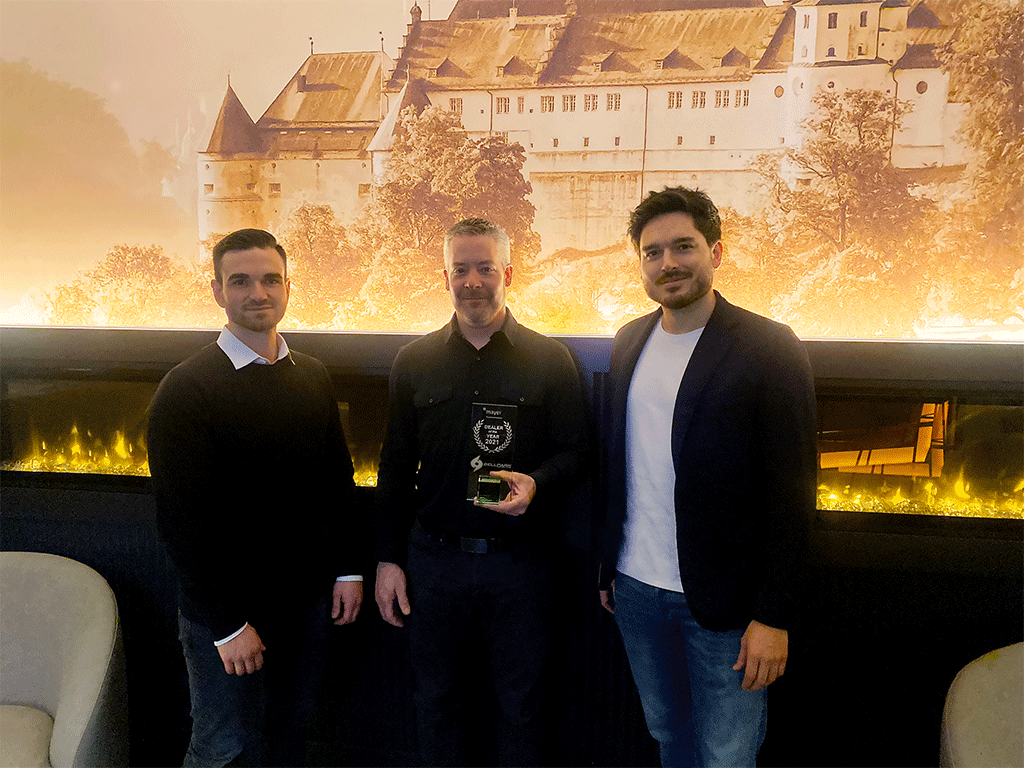 We are very pleased about the presentation of the Dealer Award 2021. It stands for outstanding performance and excellent service of our Mayer dealers and partners. With this recognition we award our respective Top Dealer of the Year. 
Happily we present the Mayer Dealer Award 2021 to our long-time partner Bellpark Horticulture from Canada. 
Bellpark Horticulture has been providing automation solutions and service to the horticulture industry for over 20 years from the best suppliers in the industry in the North American market and beyond. Whether it's a single part, a single machine, or a complete turnkey project. Service and expertise is paramount at Bellpark Horticulture. Furthermore, last year, thanks to Bellpark's top employees, many Mayer TM 2020F nursery machines were successfully placed and put into operation. And they have already successfully integrated the two new Mayer potting machines TM 2432E and TM 2432D into their portfolio. 
We say, "Keep up the good work!" and congratulate the Mayer Dealer of the Year 2021! We look forward to a continued and successful partnership.