Innovation meets horticulture in Jiangsu Province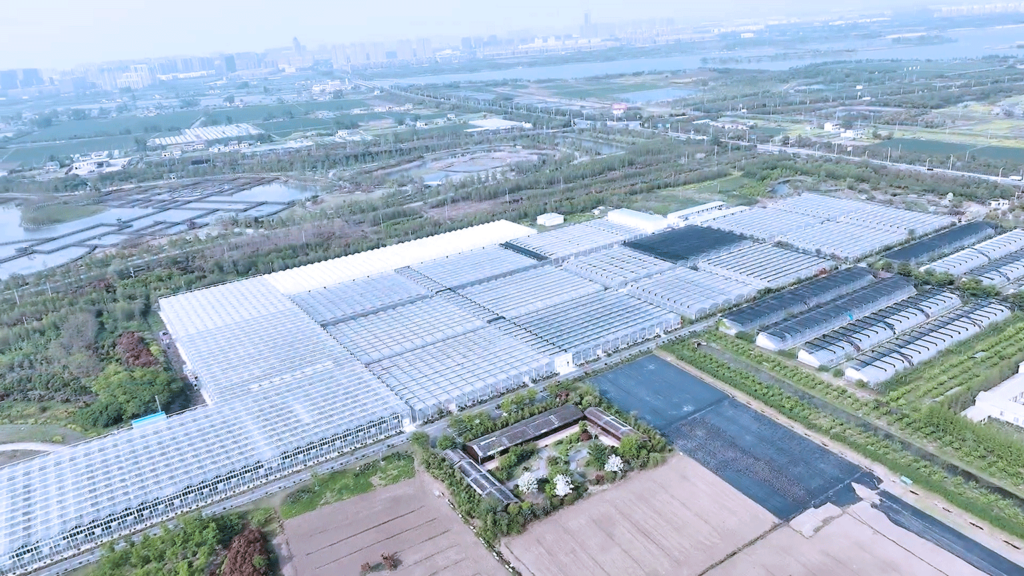 How automation thanks to Mayer increases production and efficiency at Yancheng Qicai Rose Gardening Co, Ltd in Yancheng City in Jiangsu Province. In partnership with our customer Beijing Kingpeng International Hi-tech Corporation, our Mayer team in China successfully integrated our extensive machinery system at the horticultural company Yancheng Qicai Rose Gardening Co, Ltd. This technological leap will significantly increase operational efficiency and further advance automation in industrial horticulture in the region.
The horticulture business located right next to the Golden Sand Lake (JinShaHu) tourist attraction in Yancheng City in Jiangsu Province, covers 5.5 hectares and is mainly known for growing roses and ornamental plants. To meet the growing demand for high-quality products and the labor shortage, the farm management decided to invest in innovative agricultural technology. The heart of the plant consists of a fleet of machines for soil preparation and filling, potting machines, set-down and pick-up pot robots, and extensive conveyor belts.
The following Mayer machines were integrated in the plant: The Mayer BZ 6160 bale breaker, the TM 2400E potting machine, 2 x the TR 4103 set-down robot, the TR 4103 as pick-up robot, the TM 2432E and in addition, over a whopping 53 meters of Mayer conveyor belts. All of our machines are programmed to perform tasks such as filling, fertilizing and onward transport of the filled pots with remarkable precision and efficiency. One of the most impressive aspects of this facility is the option to operate around the clock, which significantly reduces the need for human labor, minimizes the environmental footprint of the operation, and also results in lower operating costs.
The first results of the horticultural company's machinery project are very promising. Production has increased significantly, while the quality of the produce has improved significantly. By automating repetitive and labor-intensive tasks, the farm has also managed to reduce labor costs and make production more economically sustainable. In addition to significant improvements in yields and quality, the newly integrated facility also has notable environmental benefits, which is in line with China's efforts to promote sustainable agriculture. This is also a demonstration of how technology and industrial horticulture can work together to meet the challenges of the 21st century.
Video of Mayer's special project in China
Overview of the integrated Mayer machines