On Friday 25 October 2019 the time had come again. For the 14th time the horticultural trade newspaper TASPO invited to its TASPO Awards 2019 in Berlin. In a festive setting, the presenter Steven Gätjen guided the presentation of the awards with wit and charm. In a total of 18 different categories from the four main groups: Product, Company, Marketing and Management, the finalists were honoured for their outstanding achievements with one of the coveted awards and recognised for their outstanding performance. In addition to the awards in the established categories, this year for the first time awards were presented in the new categories "Best Concept Enjoyment Plants" (winner: Müller Lebensraum) and "Startup of the Year" (winner: Plantura Gartenbau).
Also this year we were represented as partner and sponsor of the award in the category "Plant Producer of the Year". Mr. Manuel Linke, Managing Director of Mayer Pflanz- & Systemtechnik, presented this year's award to Da-Flora KG from Kevelaer for marketing their particularly bee-friendly and large-flowered Cuphea.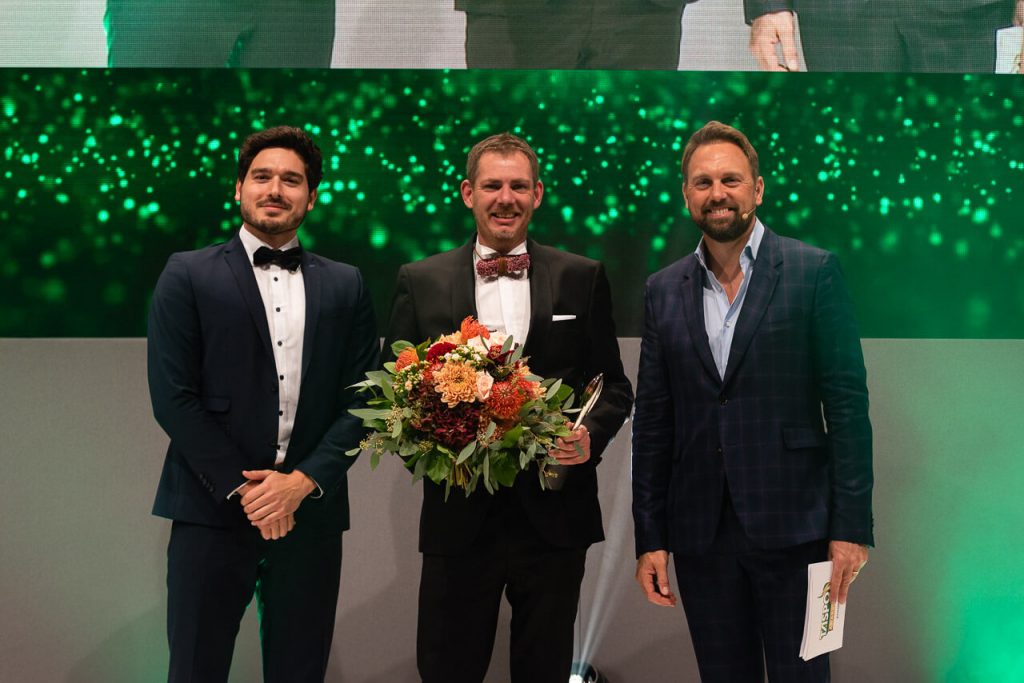 Pflanzenproduzenten des Jahres: DA-Flora KG – Floriglory (Mitte) mit Manuel Linke (Geschäftsführer, Mayer Pflanz- & Systemtechnik) und Moderator Steven Gätjen.
Bildquelle: Taspoawards.de/ Fotograf Andreas Schwarz
Two special highlights of the evening were the presentation of the TASPO Honorary Award and the TASPO Gold Award.
The TASPO Honorary Award, which has only been presented twice in the history of the TASPO Awards and honours special people who have rendered outstanding services to horticulture, was presented by the TASPO editorial team to Mr Wolfgang Greaser, Head of Green Division at Dehner.
Another highlight of the evening was the presentation of the Gold Award. Dr. Matthias Redlefsen, Managing Director of Ernst Benary Samenzucht GmbH, received this special award for his tireless commitment and entrepreneurial skills, which have had a significant influence on Benary's success story and have led the company to the top of the ornamental plant breeding sector.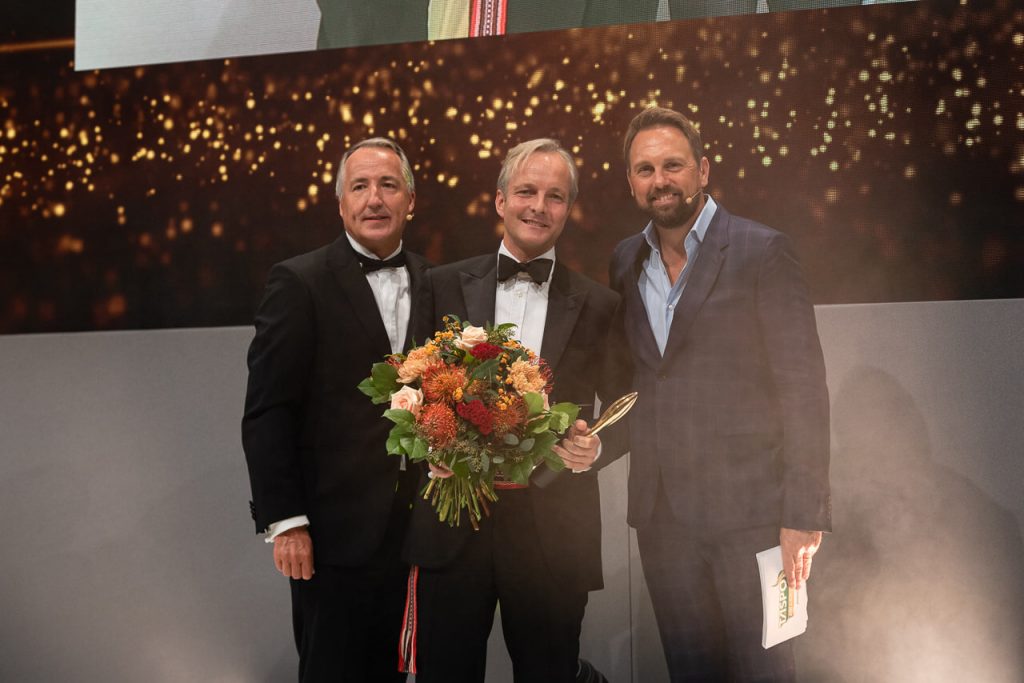 Entrepreneur of the Year: Dr. Matthias Redlefsen (centre) with Oliver P. Kuhrt (Managing Director Messe Essen, l.) and presenter Steven Gätjen.
Picture source: Taspoawards.de/photographer Andreas Schwarz
We congratulate this year's TASPO Award winners for their outstanding performance and would like to thank Haymarket Media for organising these once again very successful events.
You can find out more about our trade fairs, events and news in our news section on our website or conveniently in our newsletter. Register now.