After two successful days at the fair and three times as many visitors as in 2012, this year's tree nursery technology came to a successful end for us. The international meeting place for the tree nursery industry was attended by 6,000 specialists from 24 nations and 300 exhibitors. We took the motto "Innovation meets technology" more than seriously.
After a 7-year break from the trade fair, we were once again able to exchange ideas with our customers and partners on all aspects of tree nursery technology at Baumschultechnik 2019 and present a number of innovations from Mayer. Besides many well-known nurseries from the region, a large number of interested parties from abroad were on site, which underlined the importance of this trade fair once again. Many visitors from China, the USA, Canada, Turkey and Russia as well as from other European countries gave the fair a pleasing reach.
The presentation of our new potting machine TM 2020F, which continues the success story of the well-known TM 2020, was particularly well received. In addition to its particularly low design and the large slewing ring, the TM 2020F scores above all with its convenient operation and high output. But not only our new developments were able to inspire. Well-known potting machines such as the TM 2018 also met with broad approval. This semi-automatic potting machine for smaller tree nurseries and gardeners is particularly suitable for a wide variety of pot sizes and models. After a long break, the newly developed Mayer conveyor belts have also found their way back into the portfolio. In addition to classic conveyor belts with variable or fixed drives, these include cardan shaft belts which are compatible with all known market players.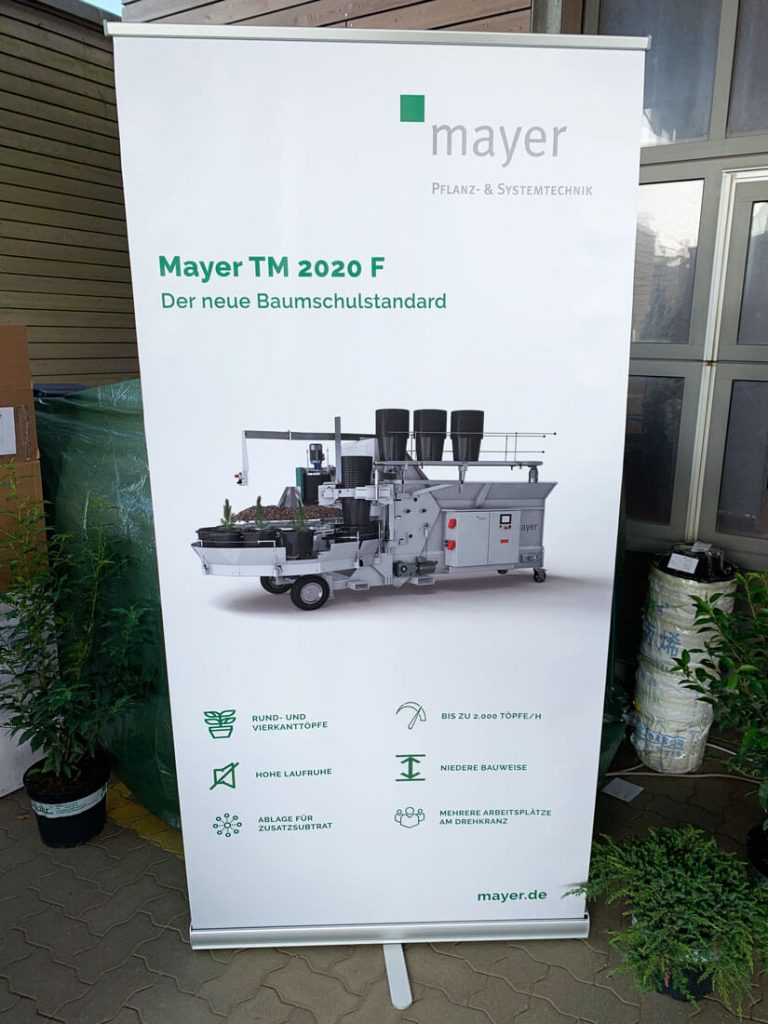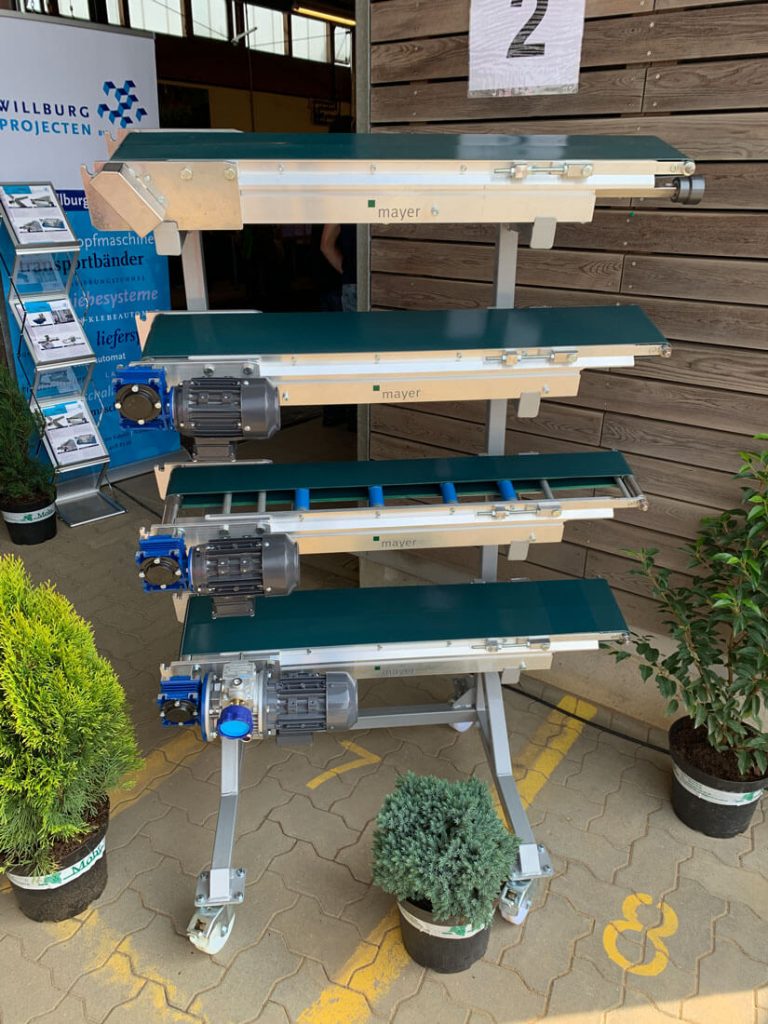 We are pleased that we will be able to present you at this year's Baumschultechnik together with our partners Willburg Projecten B.V, Visser Horti Systems B.V, Günter Klarmann GmbH, Gartenbautechnik Auerbach Ltd. and H. Nitsch & Sohn GmbH & Co. KG, we were able to assist you in an advisory capacity and wish you every success with your newly acquired automation solutions.
The next Baumschultechnik will probably take place in 2024. Of course, we are always available to advise you if you are planning new automation projects for your nursery. Simply contact us via our contact form or click through our machine configurator to put together your very own individual gardening machine.