New solar power system
for our site in Kisfalud, Hungary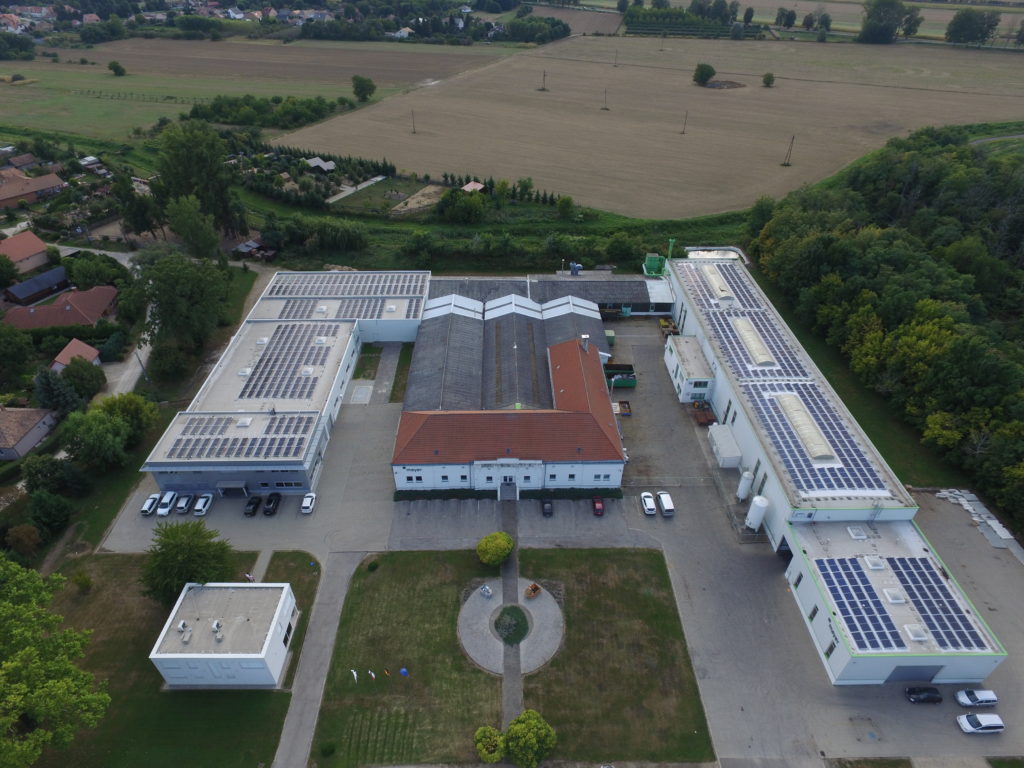 Solar power at Mayer Kisfalud, Hungary
We are very pleased to announce the completion of the new solar power system on the roofs of our Mayer site in Kisfalud, Hungary. The system generates approximately 275,000 – 290,000 kWh per year and will cover 35 – 45% of our electricity needs on site in Kisfalud. 
Projects like these make a decisive contribution to the success of the energy revolution. Not only because energy is used more efficiently, electricity is produced regeneratively and tons of CO² are saved. They should also serve as a source of inspiration and a role model for our colleagues in industry to take this important step toward renewable energies.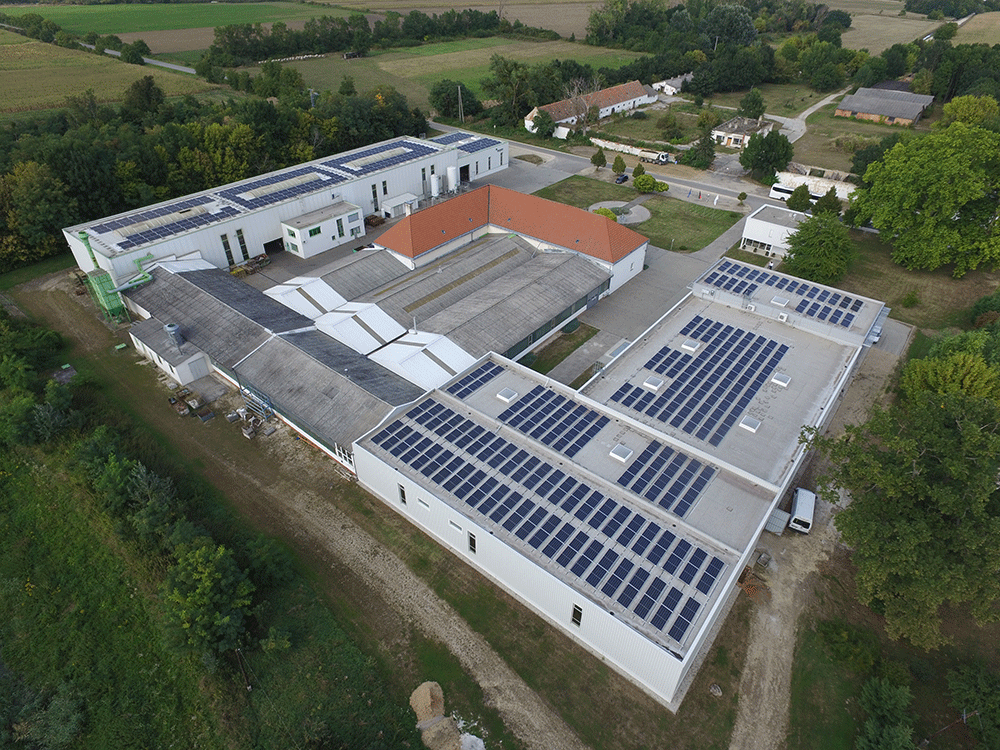 Solar power at Mayer Heidenheim, Germany
Ten years ago, shareholder and managing director Klaus Mayer already put a solar power system into operation on the entire roof of the company in Heidenheim. In the course of the expansion of the site in 2018, the company also wanted to set an example with an ecological investment in the future. Therefore, a solar power system with a lithium-ion energy storage system was installed to the right of the Mayer administration building, on the facade of the industrial hall. This means that a total of 60% of the electricity required at the Heidenheim site is covered.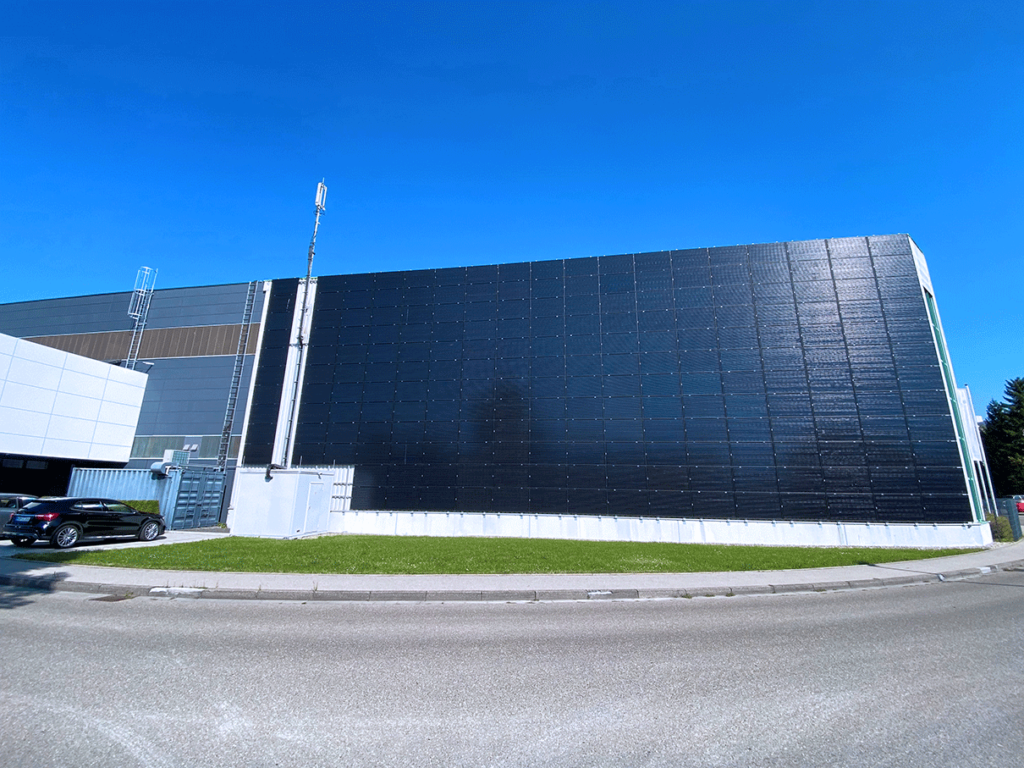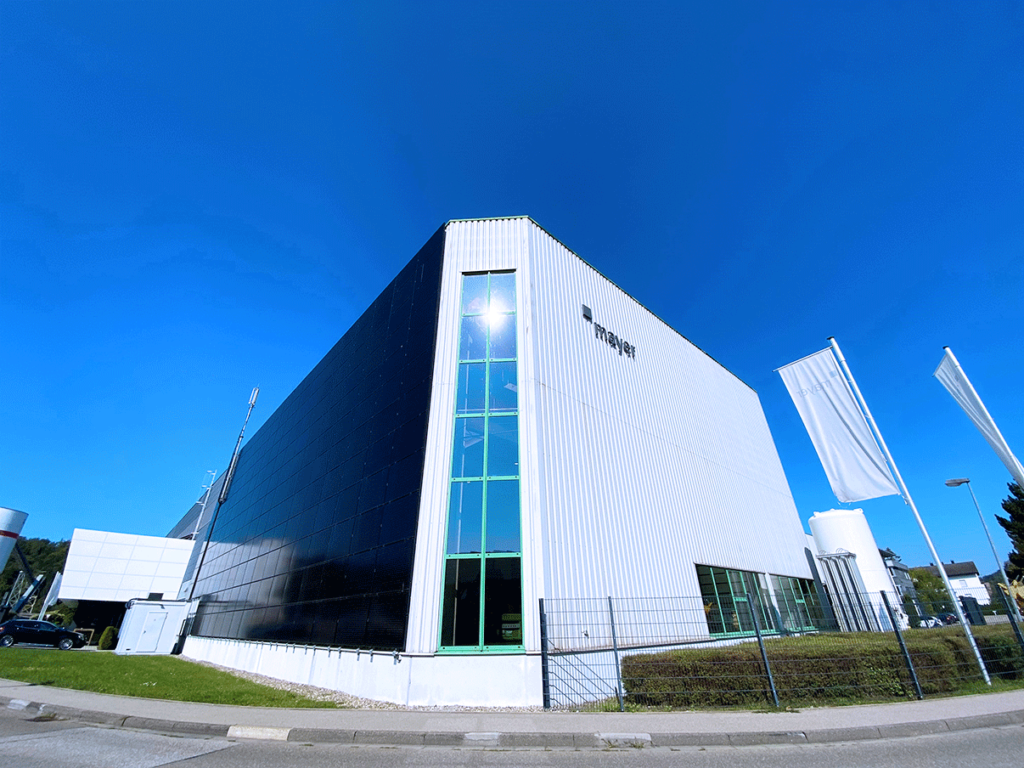 New e-charging station
for our site in Heidenheim, Germany
In order to become even more energy-efficient on site in Heidenheim, we also had a charging station built in August 2021 for up to 4 of our future electric cars. Powered by 100% green electricity, both we on site and our sales representatives and service technicians on the road will save large amounts of climate-damaging CO².